Layer
A independently managed set of modules.
What is a Layer?
You can add all your modules to an environment file, but if you want more granularity you can define some layers.
A layer provision some modules together as a single unit.
A layer has the following properties:
an unique name
the environment(s) to use with the layer
a list of modules
When to use layers?
The most common use cases are:
You would like to break down a large environment file into separate layers, so they can be maintained separately.
You have more than one environment and would like to avoid repeating the same modules in each environment file.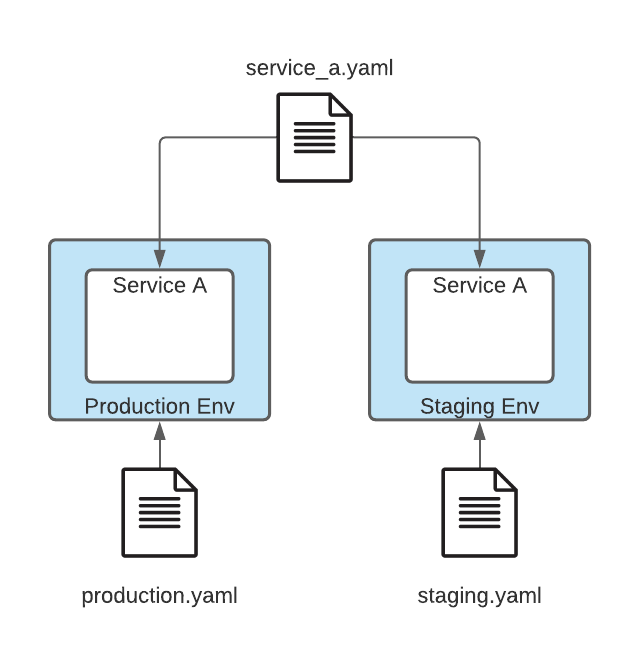 Definition
A layer is defined in a yaml file.
Example a layer for a kubernetes service with a database.
name

:

 

mernbackend




environments

:




  

- 

name

:

 

awsenv




    

path

:

 

"../awsenv.yaml"




modules

:




  

- 

name

:

 

mernbackend




    

type

:

 

k8s-service




    

public_uri

:

 

"/mernbackend"




    

links

:




      

- 

mongodb

:




         

- 

 

mongodb_atlas_connection_string

:

 

MONGODB_URI




            

db_user

:

 

MONGODB_USER




            

db_password

:

 

MONGODB_PASSWORD




  

- 

name

:

 

mongodb




    

type

:

 

mongodb-atlas